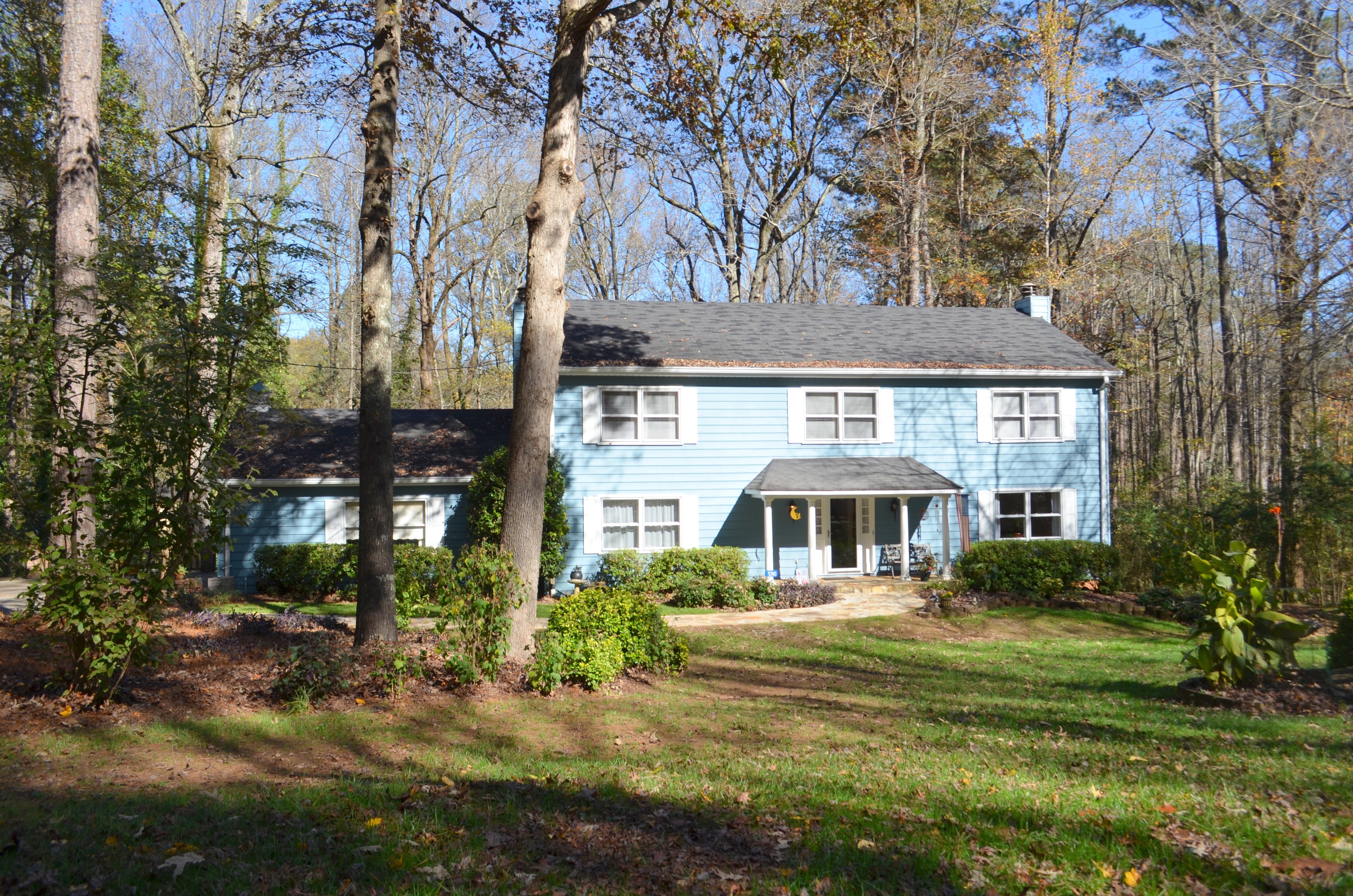 Pat was the type of person we needed to sell our home. She arrived with a list of sales & listings in the area, toured our home & made many constructive suggestions. At her direction, we agreed to make changes & notify her when we were ready to proceed. Pat patiently provided much needed guidance throughout this process. After discussing our expectations, Pat presented her recommendations & strategy. This was all prior to our signing a contract & in stark contrast to the two other competing agents that initially arrived with preconceived sale prices of our home based strictly on the square footage of previous sales. Pat is a true professional with extensive knowledge in her field as well as in depth community involvement in the Smokerise greater Tucker community. Pat provided motivation
&
support throughout the entire process. Thanks to Pat, we Sold/Closed on our Home for a higher price, with more remaining funds, than the other agents initially suggested that we list our property.
George Ferenchak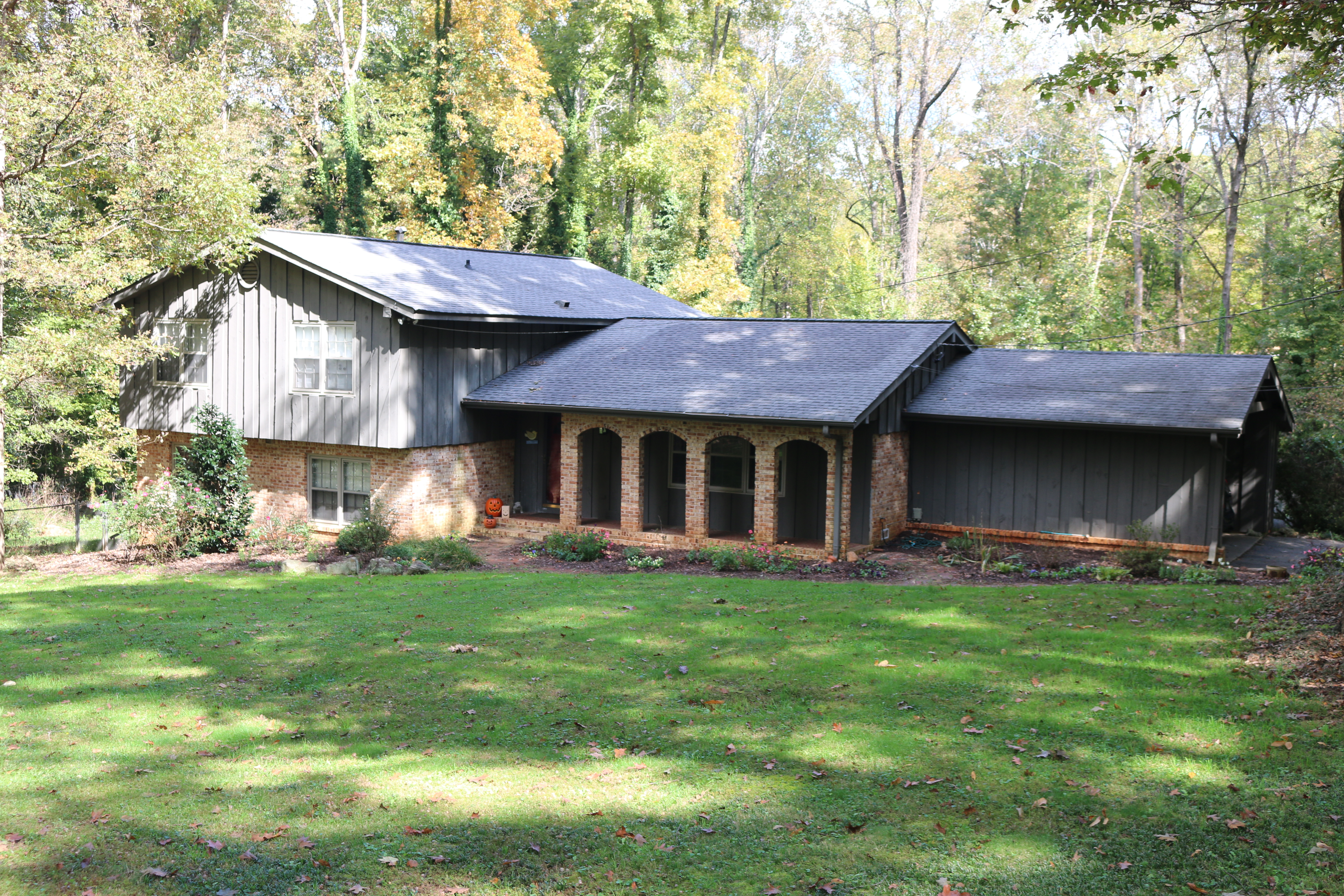 We highly recommend Pat Soltys . We interviewed several agents and chose Pat for her professionalism, knowledge of the community, and marketing plan. We were not disappointed. She earned our trust and respect and was a great asset in the sale of our house. Pat is a pleasure to work with.
Michelle Nix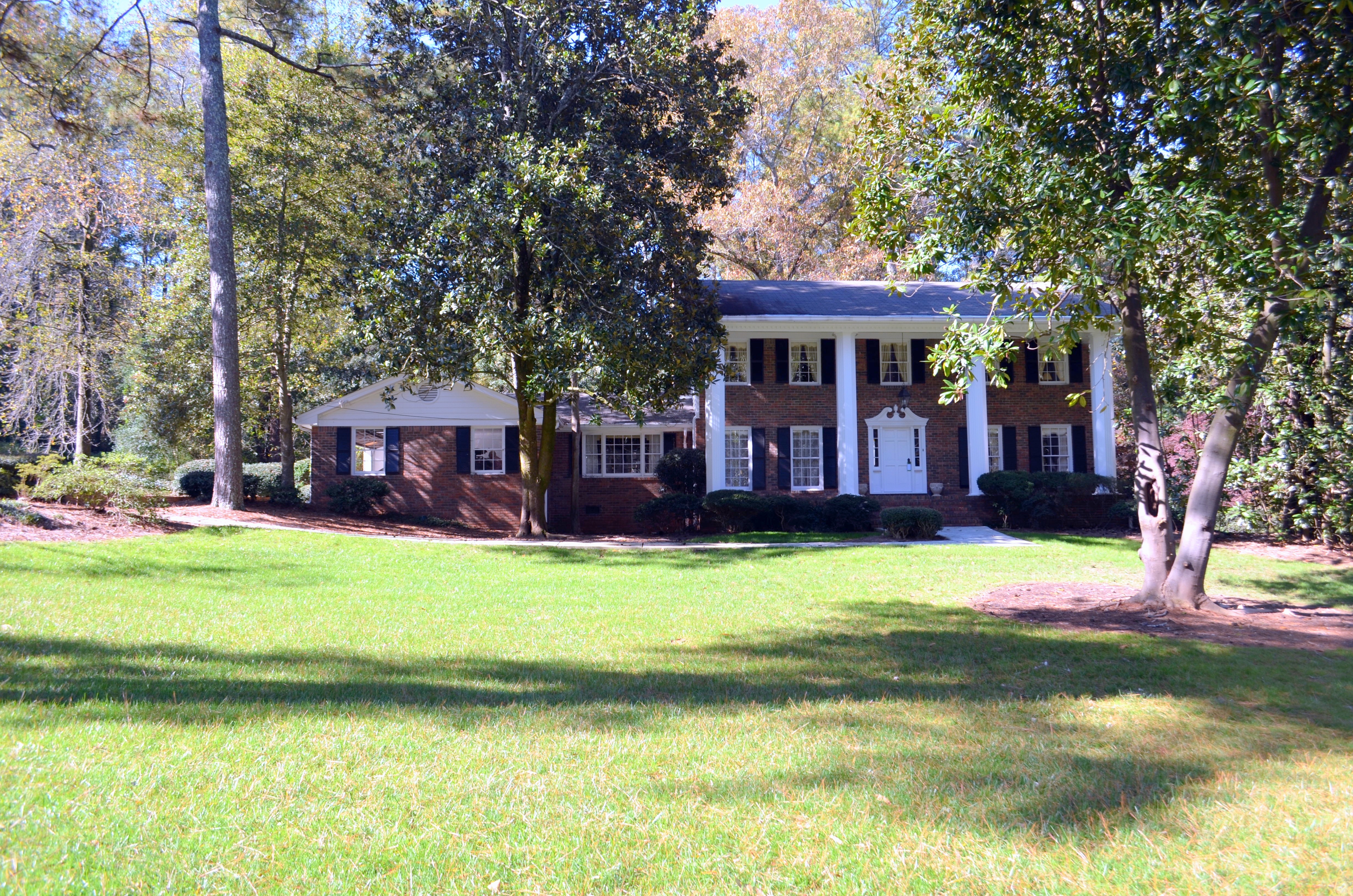 Pat Soltys is a real pro! We recommend her to anyone selling a home in the Smoke Rise vicinity and would definitely use her again were we in that situation. Not only is she extremely competent but also demonstrates she is a warm and caring person. She stuck with us through several complications and provided good advice and support.
Charles & Elbia Coe
Pat is a superb realtor with years of experience and knowledge. She handled all the issues with outstanding skill. I would recommend her for selling or her group for buying a home.
K Dooley
Pat's approach is calm, cool, and collected, even when little snags come up. I appreciated that. She is a great advisor and gets the job done -- gets the property sold quickly.
J Coleman
Pat is absolutely the subject matter expert of Smoke Rise and combined with her incredibly efficient team deliver a clearly communicated and well executed plan. Once on the market, the team drove our sale through to completion with a high level of efficiency and professionalism.
R McCarrier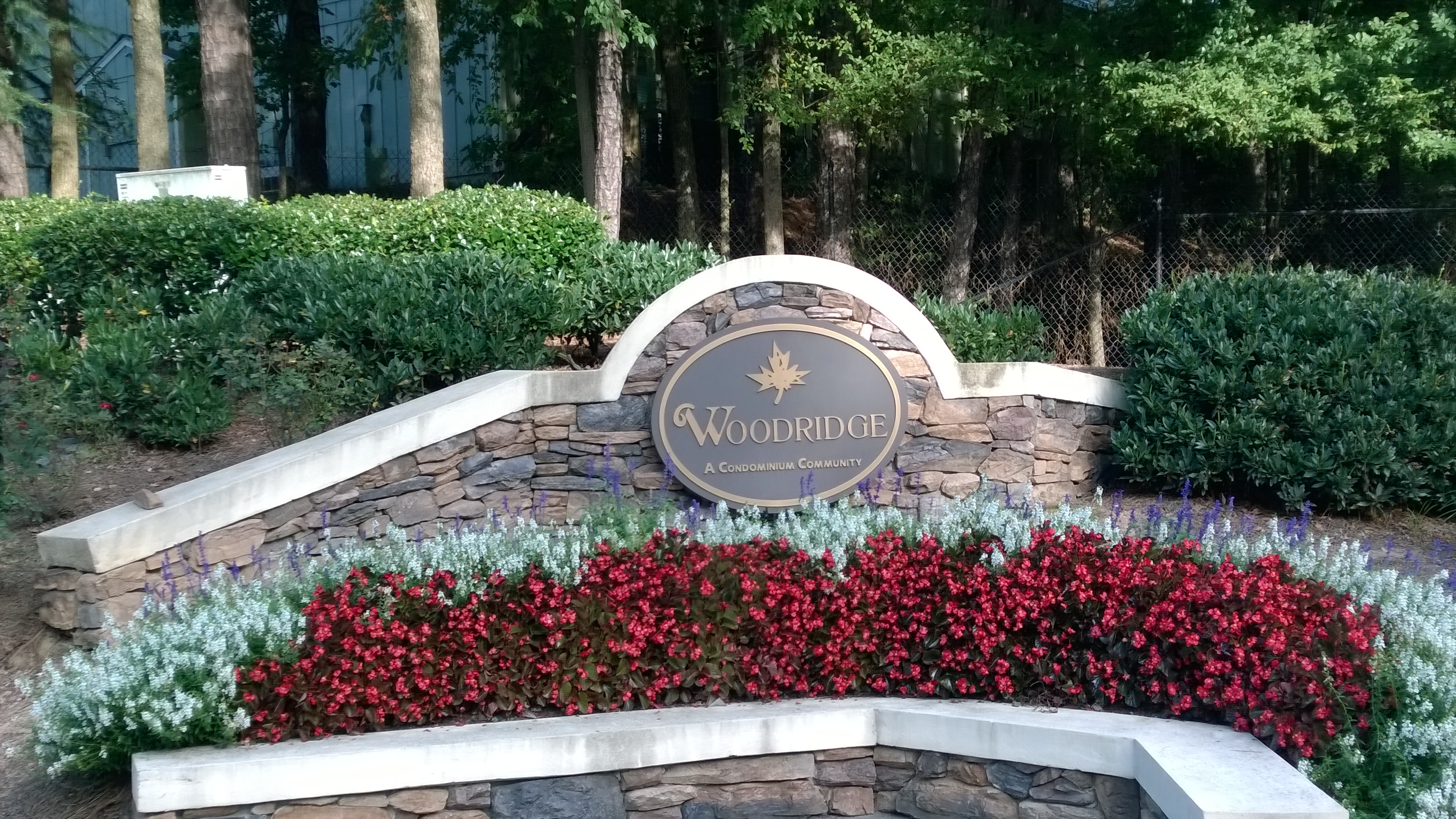 Pat is a joy to work with, always has a answer for every question, and a solution to every problem. She is the best person for the sale of your home. If I had another home she is the lady I would call to sell it. Bonnie McCarrier
Bonnie McCarrier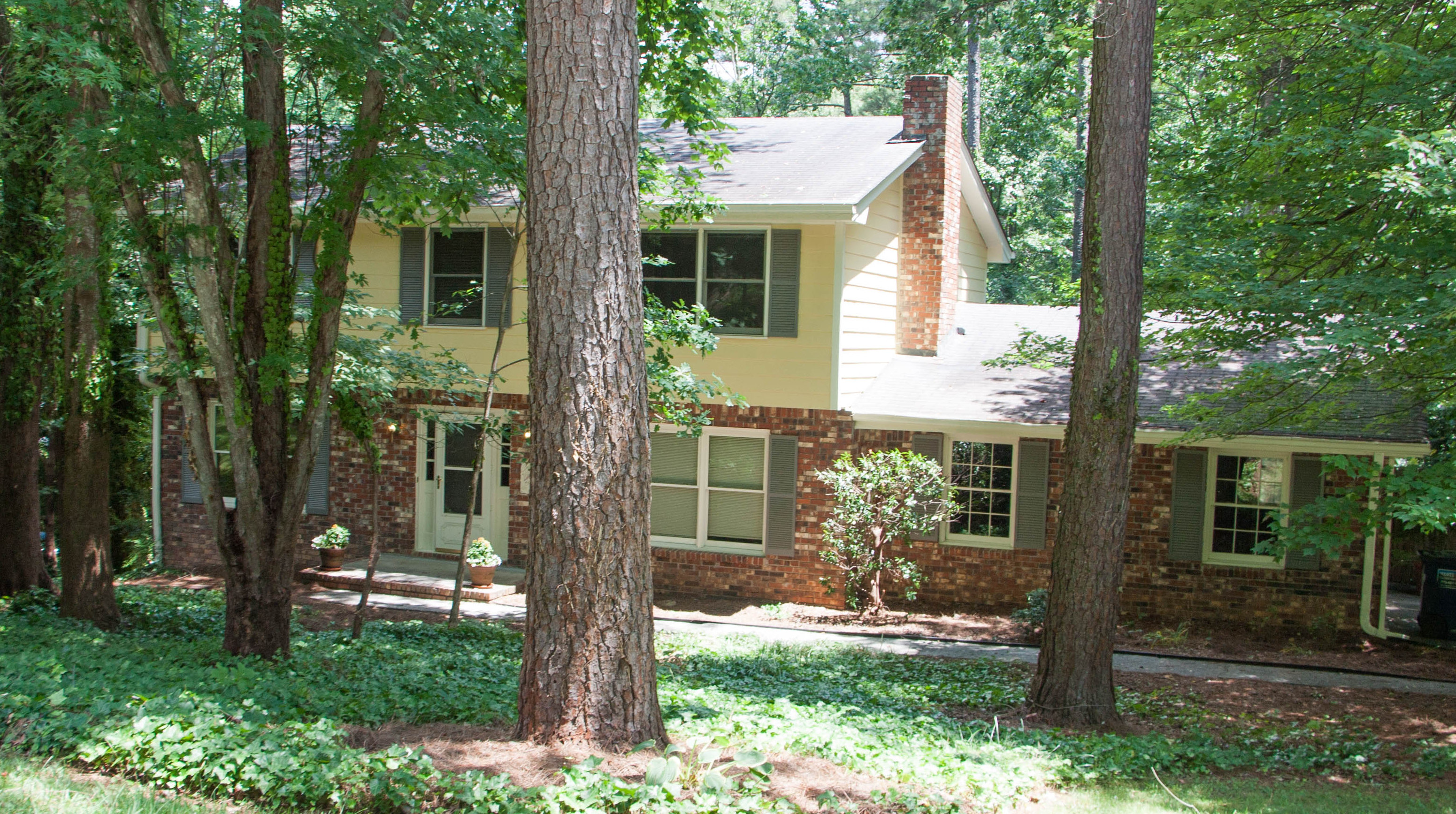 Pat did an excellent job with the sale of our house. She is extremely responsive and always answered our questions with clear understandable instructions. If you want to sell your house fast with no nonsense call Pat.
Todd Hill
Pat is a real professional in the real estate business. She communicates very well and is on top of the many details associated with buying and selling. She has an efficient team behind her giving her support.
Bud Schooler
Pat was immensely helpful throughout the entire experience of selling our home. She not only made suggestions of things we needed to do to put the house on the market, she referred us to people who could do the necessary work and they were capable and priced reasonably. Pat was very responsive to our every need and question; she was always available. The thing I most admire about Pat is that she is honest about the price at which the house should sell. We sold ours for an amount that was within $10,000 of the sale price which tells me that it was priced correctly.
Beverly McElroy
Pat and her team where very helpful they took time with me to answer all my questions and guided me in the right direction. Pat stayed in close touch with me until the transaction was over which I was thankful for.
Melanie Alexander
We recently worked with Pat to sell our home. She is by far the most knowledgeable and professional realtor with whom we have ever worked. We highly recommend Pat for the sale of your home.
Lance & Carla
Pat is a wonderful person to work with. She puts "everything" into selling your house. She uses every avenue of advertising your home and treats it as her own. She is a real estate seller you can trust to be honest.
Karen Smith
It was a pleasure to work with Pat in getting my parents' home sold in a timely manner. She is focused, knowledgeable and organized -- an exemplary professional. I am so glad to have had her on my side and to now call her a friend.
Leslie Kolacki
Working with Pat was an absolutely wonderful experience She was so knowledgeable and helpful throughout the whole process. She truly went above and beyond so that everything went as smooth as silk. You won't regret choosing her and her team for your needs.
Janet King
Pat was so helpful from the our first meeting, all through the selling process and right up to closing. With her wealth of knowledge and excellent advice, it was a good experience for us. We highly recommend Pat and her team.
Peggy Hilliard
Pat and her team are extremely knowledgeable and professional. She has a deep understanding of the market both for the seller and the buyer. Her help in preparing our house for sale was invaluable. Her negotiation skills helped us to achieve the goal we had set for the sale of our house.
J Frias
I highly recommend Pat. She has a wealth of experience in real estate. She helped us purchase a home and sell a home. Because of her thorough marketing strategy, our house sold in 5 days! She patiently walked us through the tedious selling process and responded quickly to all our questions and kept us informed. Additionally, her knowledge was not limited to real estate. She gave us names of trusted local businesses in home renovation and even gave us tips on house repairs and cleaning. The entire process went smoothly and effortlessly. Pat was kind and easy-going and it was a great experience to work with her. She is a true professional.
K Fripps
Sometimes it's difficult to choose a real estate agent but I have found one of the best in the Atlanta area and I want to share my experience with you. Pat Soltys listed my home in the Smoke Rise area and before I knew it she had three showings and set up an Open House for the following Sunday On Tuesday she had a contract on my home. It wasn't luck that sold the house but hard work on Pat's part. I'm more than pleased with service she provided.
Elsie Sacre
Pat Soltys showed tremendous energy and initiative in helping me sell my house. She has a wealth of knowledge that assisted greatly in preparing my home for sale. She and her colleagues make a wonderful team that have helped me to sell one house and buy another. Once we had a buyer, Pat was very creative in finding mutually satisfying solutions to our wants. Thanks in large part to Pat's professionalism and dedication, both the buyer and I are extremely happy with the deal we negotiated.
Ray Gangarosa
Pat is an extremely knowledgable agent and was an expremely hard working and successful agent to deal with through the whole process. She was always available and handled everything in a very professional manner. I would recommend her without hesitation. If I should plan to buy another home, I would certainly use her as well.
Una
This agent took personal interest in seeing that everything went smoothly. she works well with other agents and is very knowledgeable in all aspects of the real estate transaction. She is open and friendly as well. highly recommended.
C E Crotty
Pat was wonderful to work with. She had good suggestions about what we needed to do to get our home ready for buyers, and was readily available to answer any questions we had about the selling process. Throughout and after the closing, Pat kept in close contact to make sure everything went smoothly. She was always friendly and easy to work with. We would recommend her to anyone looking to sell their home!
Singleton
In my opinion Pat did the impossible in selling this home so quickly and deserves 5 stars in all areas above. It was a delight in working with her and I would highly recommend her to anyone selling a home.
J McBrayer
Pat Soltys was wonderful to work with! The marketing & sale of the house was complicated by a burglary during the listing and also that I was living out of state already. Pat handled all the extra tasks with grace and efficiency. I would highly recommend her to anyone looking to sell a home.
A W Fuller
After having our home listed several times over the last four years, we were discouraged and skeptical about trying one more time.....However, after dealing with Pat we discovered our fears were unfounded. Through her guidance, we had an acceptable offer within 30 days of our listing with her. As a true professional she guided us through the process with answers to all of our questions and reservations.
Buddy Wilson
Pat is extremely thoughtful, kind and honest. She not only knows the market better than anyone she also is understanding of the sellers needs as she helps you get your house ready to sell. Pat works harder than any realtor I have met to get the selling property seen by as many people as possible. Pat is an amazing person, I am very fortunate to know her
Peggy Clegg
Pat is not high pressure to get you to lower price in order to sell and did not suggest a high listing price in order to entice us to sign with her and her agency.
D Haley
Pat is a wealth of knowledge as well as a compassionate person who helped to ease my mother into selling her house after living there 41 years. We cannot thank her enough.
Cindy Stokes
I would highly recommend Pat and her team for buying or purchasing a home in the metro Atlanta area. Both she and and her team are amazingly talented and have all the marketing and sales tools, skills and expertise to get you in or out of your home in record time. I listed my home with Pat and her team and my home was sold within 30 days! I could not have chosen a better Realtor to work with to get the job done!
Angela Gobin
I would like to take this opportunity to offer my sincere thanks to Pat Soltys of Realty Associates of Atlanta for selling my home. After more than nine months of listing with another agent, with minimal results, I decided it was time for a change. I was referred to Mrs. Soltys and was immediately impressed when I interviewed her as a listing agent. She was very knowledgeable and had a marketing plan to sell my house in a timely manner. I was up against some serious tax consequences if my home was not sold within a short timeframe and I felt she had the abilities and perseverance to make the sale within the time constraints. I have to admit I was somewhat skeptical due to the short timeframe, but within the month of the initial listing we had a sales contract and closed prior to the date I had given her! Mrs. Soltys always returned my calls and responded to my emails in a timely manner. I truly believe had I not made the change my house would still be sitting unsold. What started out as a difficult experience turned into a pleasurable one once she was given the opportunity to take the lead and get the job accomplished. I highly recommend Pat Soltys of Realty Associates of Atlanta to anyone who is serious about selling their property in a timely and seamless manner.
Randall Hart
What an amazing team! I worked with all but as a seller, worked with Pat on a daily basis. She is a dynamo, a force with which to be reckoned and surpasses the definition of real estate agent. Under very trying circumstances she made the process of selling my home not only easier but I am sure there were things she did behind the scenes that I never even knew to help facilitate the sale and my comfort level in the entire period between listing and final closing. All three will work hard for you but my experience with Pat Soltys was one of determination, compassion and complete knowledge in this business. If you need your house sold, call this team. You will not be disappointed!
Linda Brophy
Words can't express what this Realtor brings to the table in terms of industry knowledge and expertise, marketing, professionalism, boundless energy, commitment to get the job done and a genuine concern for her client's well-being... and believe me, there's so much more that could be added to the list. I have encountered numerous Realtors in the past, but none (I mean none) can measure up to the level of service I received from Pat. She saved me in so many ways, including getting my house sold in nearly 30 days from the listing date. I will never forget ALL the many things that came along with being her client (both professionally and personal). In my opinion, she was sent from above. Thanks, Pat for all your hard work and for looking after me at the time I needed it the most. I will remember you, always. Angela
Angela
Any time again, I would like highly regard to work with Pat Solty who is excellent, very efficient job and sold our home last month. I highly recommend her to anyone to sell their home. Best regard, moon
Moon Chung
Pat sold my house quickly-on market in Sept. & closing in Nov.!
J D Michael
Attention to detail, follow through, and patience is superb
S Boone
Pat stays with you all the way through the process. She kept me educated on the process and the market! She did a great job and is very patient! I highly recommend her!
Dale E
We sold my Mother's home to an investor. We received top-dollar from the sale of this home, with minimal effort on preparing the home to be shown.
Y Jones
We were very pleased in every aspect of the services Pat Soltys provided us in the sale of our son's home. Eugene and Rose Gangarosa
Eugene & ROse Gangarosa
She perseveres on your behalf. Really guides you through the process and keeps you well informed. Very professional.
Dr. D
Pat and her team were very professional and a joy to work with! They made the somewhat stressful process of selling a house much easier even standing in for us at the closing since we had already moved to our retirement home. I highly recommend them!
Richard Rush
We interviewed several Realtors before selecting Pat. We are very glad we selected Pat. She is a very knowledgeable, professional, and competent agent. She did a terrific job for us in all aspects of our listing, sale and closing. We highly recommend her.
Dan Cotter
Selling my home of 38 years was an extremely emotional event for me but Pat was helpful throughout the entire process. She was professional but compassionate and went above and beyond in so many ways. I highly recommend Pat!
Nancy Waller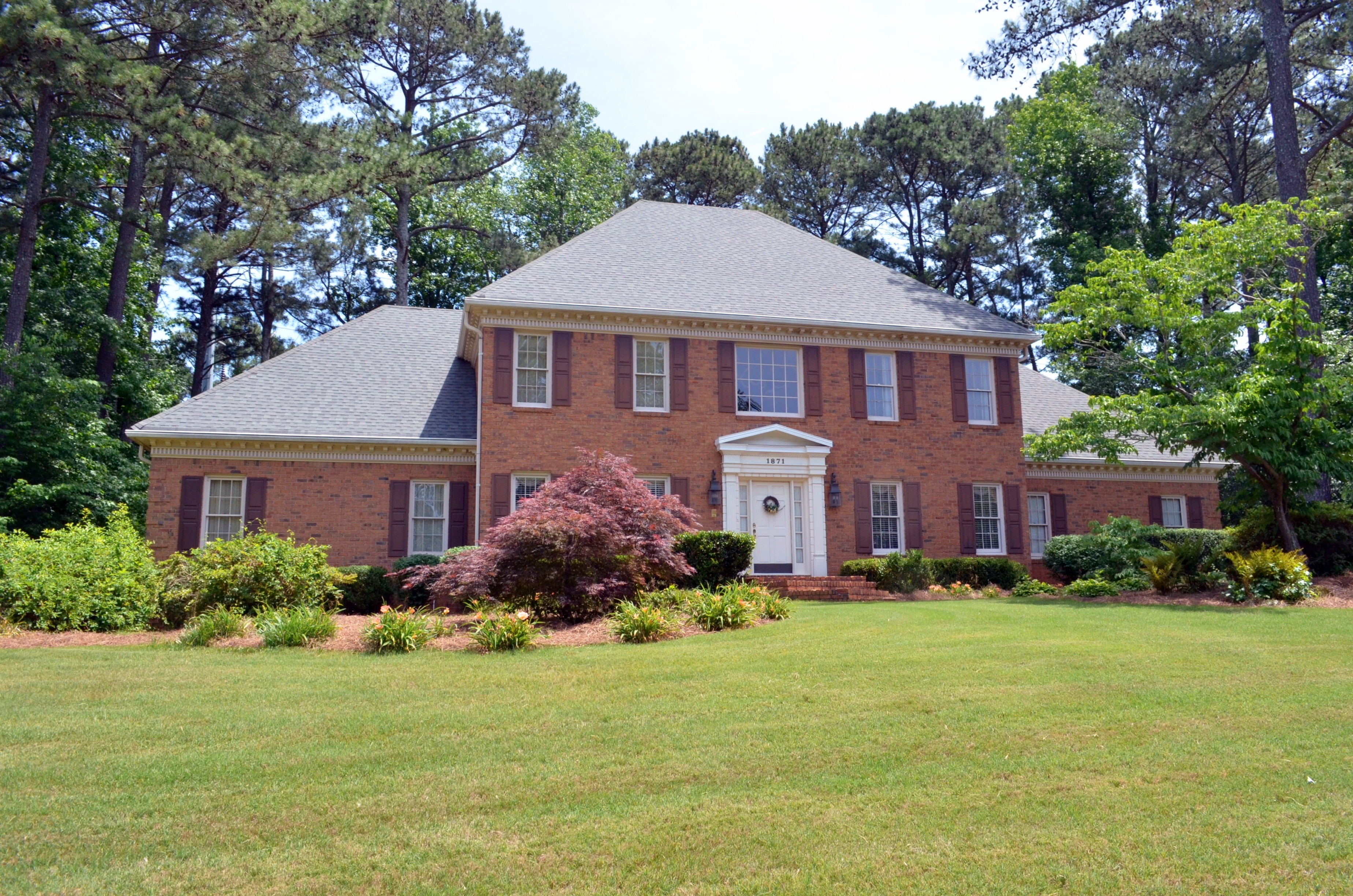 Pat is the best realtor we have ever worked with. She took a personal interest in the sale of our home, and guided us through the process from getting it ready to show through closing. She also has a whole team working with her. It was amazing!
Alan Culpepper
Sonia made the process of buying a house a breeze! I'm not sure I could have done it without her. From viewing potential condos to closing, she helped every bit of the way and kept everything moving smoothly for a quick move.
Logan Isitt
Sonia was a pleasure to work with. She was extremely knowledgeable and quick to respond to us. She spent a lot of time at the house making sure it was in great shape because we moved out of state while it was being shown. I will recommend her to anyone in the area that is buying or selling a
home. Overall a great experience with her and her entire team
Matthew Rehm
Sonia made the selling of my house a encouraging and positive experience. House sold fast and closing was smooth. The house had been on the market with another ther agent and realtors for over a year no offers. I am very pleased with the whole Smoke Rise Agents team.. Thank you Sonia and Pat.
Malcolm Gorrie
From beginning to end this has been a professional journey. Sonia Hellen is exceptional at her job, very thorough , knowledgeable, and very pleasant. Her genuine warmth combine with her leadership was a joy to be apart of. There were ups and downs in the process but Sonia prepared us and walked us
through every step. She receives our highest recommendations.
Julie Montiero
I am so happy that I worked with her. She does an amazing job helping me find my house. She found and showed me the house before it hits the market. She made a very detailed and complete report on the house comps (80 pages). She help me a lot during the process. She is the only one that I trust and
I definitely go back to her if I need a realtor.
Decatur New Homeowner
Amazing realtor, who shows genuine care for her clients. Count on her to give you a quick turn around response to any questions throughout the home-buying process
David Cresswell
DeeDee was so wonderful. She helped me with each step along the way to selling and buying my homes! She is a great listener. She is honest, respectful, patient and understanding. ALWAYS returned my calls and texts! DeeDee was my second agent and got the job done! Just wonderful!
Tia
During the entire listing process, Pat kept the house visible with fresh photos, timely open house sessions, and broad online publishing. She was always responsive to our questions or other needs, kept us abreast of home showings with timely feedback and always made her staff available if
needed. Her knowledge of the local real estate area is top notch and was clearly the reason why she was ultimately the right choice.
C Evans
Pat was the most professional high service agent I have ever worked with. We saw this from her plan to market the home, to her attention to details on how to show the home all the way to working with our buyer to ensure all steps to closing went smoothly. I highly recommend Pat and her team to
anyone wanting to feel like they got real value out of their real estate commissions.
Brad Shelton
We had a very difficult sale with 3 different buyers and 3 different inspections. We finally were able to sell our home despite having to deal with a very inexperienced buyer broker. Pat was able to navigate the process to completion by helping the other agent. I don't think we would have been able
to close the deal if it wasn't for Pat.
G Watts
Pat Soltys is a force of nature. She and her organization is absolutely customer oriented. Her extensive knowledge of the Dekalb/Gwinnett County area she serves, the great energy and enthusiasm she displays, and her driving commitment to do her best for her customers clearly demonstrate her place
as one of the leading Realtors in the state of Georgia if not the country. Her insightful observations and recommendations were critical in getting our house ready to sell and the policies and procedures she's developed over time were key in presenting our home to prospective buyers. We listed on Thursday, 2 Jan 2014, had a full price offer on Monday, 6 Jan 2014, and closed on Friday, 7 Feb 2014. Super easy to work with and treats veterans respectfully through her honors program. You cannot go wrong with Pat Soltys selling your home.
R Voss